Dot testing of AllnOne helps in the establishment of a workplace.
Safer, more joyful, and
highly productive
We offer a complete range of certified DOT testing services. Our labs adhere to the strict standards set forth by FMCSA in regards to DOT testing and our staff is thoroughly trained in proper testing procedures and techniques. Our Labs collectors are Breath Alcohol Technician (BAT) certified, as well as Certified Lifeloc Operator and Calibration Technicians (C-LOCT). Whether you need random DOT drug testing, a post-accident breathalyzer test, or return-to-duty testing, you can rely on our friendly and professional team.
We offer a wide range of DOT-compliant testing services, including:
While numerous companies provide drug testing services, none can match the comprehensive benefits you'll enjoy when you choose All In One Diagnostic Lab.
24/7/365
No matter the time of day or night, our dedicated team is always at your service, ready to assist you promptly and efficiently.
Mobile and in office Testing
We are doing both mobile and in office testing.We bring our services directly to your location, whether it's your office, manufacturing facility, or even a remote job site such as an oil rig or construction site.
Cost Effective
With our cost-effective approach, you can achieve your goals while keeping your budget in check, making it a wise choice for long-term financial considerations.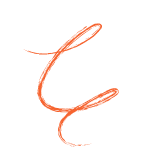 How does our drug testing process work?
The process initiates when you recognize a requirement—whether it's a suspicion of an employee being under the influence of substances, an occurrence of a workplace accident, or a proactive decision to implement a drug-free workplace policy. Simply reach out to us at
18666025561
. Our services for conducting drug tests are available anytime, day or night, anywhere you need them.
For immediate drug testing needs, we will gather essential information and then dispatch a mobile collection specialist to your location.
Upon completion of the laboratory analysis, the results will be delivered to you through our secure online portal. If you've opted for us to manage your drug-free workplace program, we will continue to ensure that drug testing aligns with your requirements and complies with all current laws and regulations.
Are you ready to explore further or commence the process?
We're eager to assist you in building a safer, more joyful, and highly productive workplace. If you're prepared to delve deeper or kickstart the process, feel free to reach us anytime at
18666025561
.